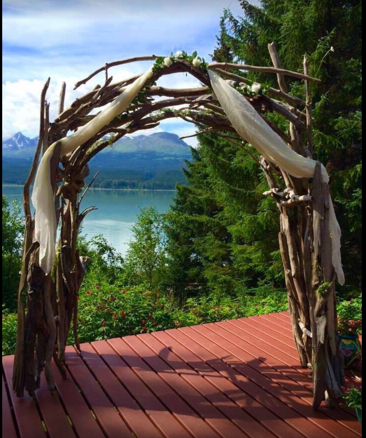 The Story of Alaskan Reflections.
Forty years ago a small idea of creating Alaskan inspired gifts began to take shape. My family has been blessed to live in one of the most beautiful places in the world. Moving to Alaska and starting this business has turned my life into a perfect world. Every day here is inspirational and the views from my front door are awe inspiring. Being so blessed I decided I wanted to share a little piece of Alaska with everyone everywhere. Therefore I decided to start Alaskan Reflections. Here at Alaskan Reflections we strive to provide our customers with truly unique treasures. Treasures that capture that spirit of the Alaskan Heritage. For this purpose we have scoured the countryside to assemble this wonderful collection of Alaskan Gifts and treasured keepsakes. My family and I dream of new ideas that blossom from unimaginable views outside my home overlooking Kenai Lake. Come visit us often and you will see the wonderful treasures that we have assembled for you. Visit our website today. Once there you can order up a little slice of the great wild north to share with your tribe.

We hope you enjoy these gifts from Alaska Reflections…
Alaskan Reflections is committed to bringing you only high quality Alaskan inspired treasures. We have many gifts here that epitomize the spirit of Alaska. We have authentic handmade Dream Catchers in all styles and colors. From Rustic Twig Dream Catchers to Antler Dream Catchers, we have a dream catcher for every taste.